Get to know us
Customer Support and Training Team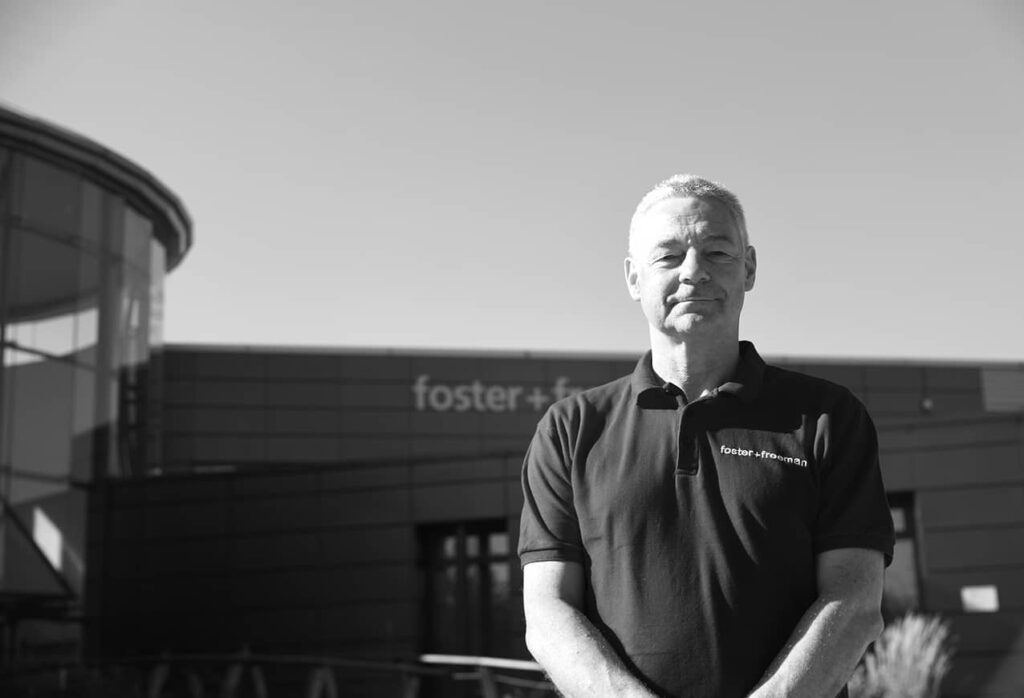 Tony Waknell
Global Head of Customer Support

With a wealth of corporate experience across Customer Support, Management and Training, Tony is passionate about ensuring our customers receive an unrivalled experience. A man of action, Tony holds a 2nd degree Aikido black belt and is a big fan of Top Gun (mostly the original).
UK Technical Training & Sales Support Team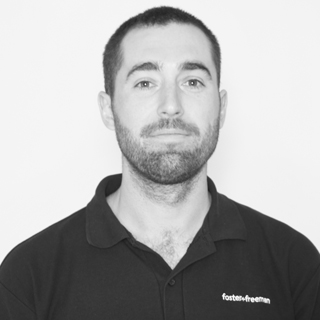 Dan Freeman
Senior Applications Specialist

Dan is a specialist in fingerprint photography and our range of QDE products. He holds a degree in Forensic Science and has been with the company for 13 years. Dan loves getting out with his Leica M6 (when he's not doing triathlons!).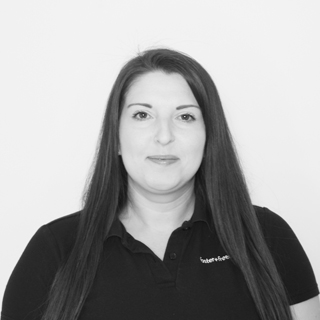 Laura Dodd
Fingerprint/Crime-lite Lead & Senior Applications Specialist

A trained Forensic Biologist and former team leader in a laboratory, Laura has been with us for 4 years. She now specialises in Crime-lites and fingerprint technology. She loves to travel and has backpacked solo across (most of) Asia!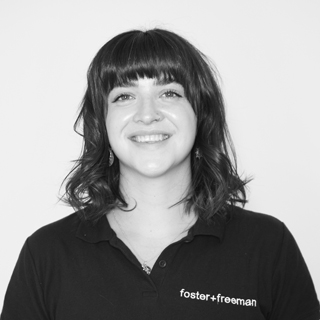 Calypso Harvey
Applications Specialist

When she's not at home baking or re-watching Bridget Jones's Diary, Calypso specialises in fingerprint technology and the Crime-lite range. She has now been with us for one year after completing her masters degree in Chemistry.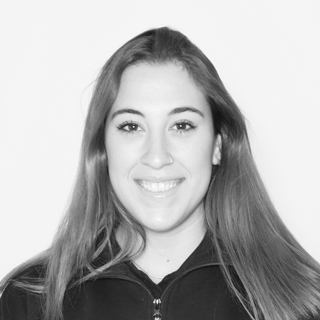 Estefania Gomez Garcia
Applications Specialist

Estefania is a Forensic Investigation graduate who specialises in Questioned Document Examination. Outside of work you can find her perfecting her driving skills or undergoing a brutal CrossFit session.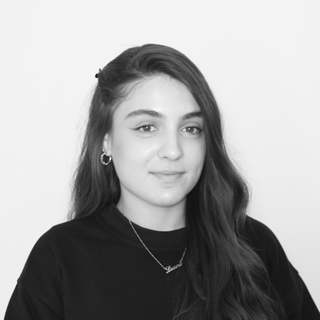 Leoni Mimnagh
Applications Specialist

Resident sushi fanatic and Marvel-obsessive Leoni joined us in March 2022 after completing her degree in Forensic Science. She now specialises in Questioned Document Examination.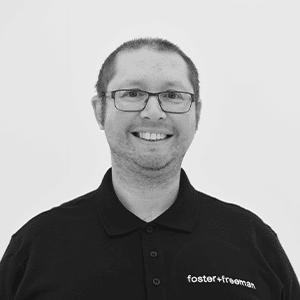 Justin Gould
Training & Sales Support Manager

Justin practiced forensic science for a decade, specialising in DNA and drugs of abuse. He has presented evidence in court, acted as lead scientist at scenes of crime and managed forensic intelligence. He has now been with foster+freeman for 9 years and specialises in VSC and trace evidence equipment. Justin is a big Tarantino fan and taught himself to play guitar.
UK Customer Support & Service Team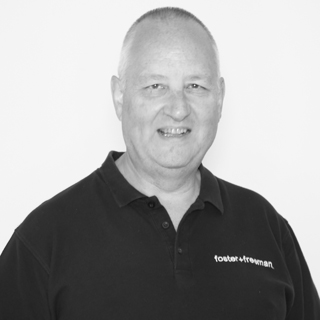 Andy Wilson
Customer Support Team Leader

Andy joined us after 2 decades in multinational customer service. It's been over 3 years and his passion for Meat Loaf's Bat Out of Hell still hasn't rubbed off on the rest of the team. Amateur archer and Kubrick fan; Andy is a true renaissance man.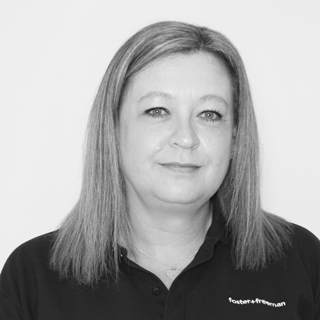 Claire Jervis
Field Service Team Leader

Claire has been with us for 21 years after studying Business & Finance. She has gone on to perfect her skills with a range of import/export qualifications. Outside of work her teenage son keeps her on her toes!
Marc James
Senior Field Service Engineer

With over 30 years at foster+freeman, Marc is an expert on all of our equipment!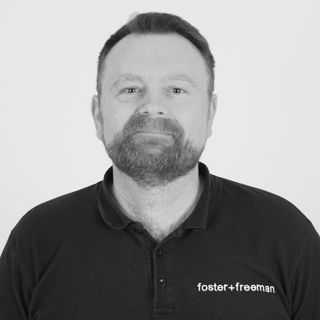 Paul White
Senior Customer Support Engineer

Paul has been with us for over 20 years after completing his degree in Biological & Computer Sciences. He is an IT systems expert with extensive product knowledge. When he's not travelling Paul loves to read, his favourite book being The Volunteer by Jack Fairweather.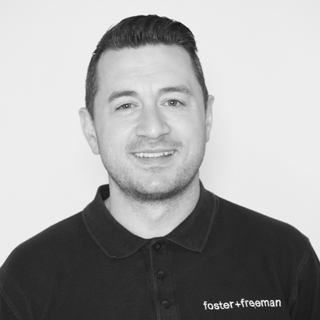 Lewis Hobbs
Senior Customer Support Engineer

Lewis studied Mechanical Engineering and has become an expert in our products over the last 8 years. Outside of work you can find him in the gym, on the golf course or getting stuck in to some DIY. He's a big Peaky Blinders fan (if the haircut didn't give it away!).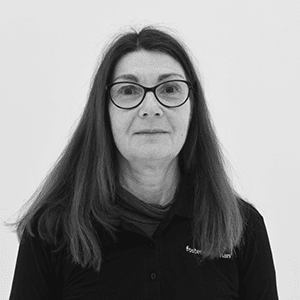 Claire Allen
Customer Support & Training Co-ordinator

Claire has always had an interest in forensics and criminology and joined our customer service team in September 2022, following a career as a critical care nurse in the NHS. Outside of work she enjoys rock music, Patricia Cornwell, and has run in the London Marathon and Great North Run.
USA Team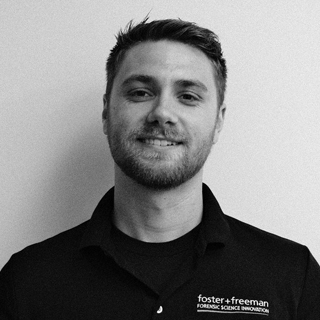 Cameron Hartwig
Senior Applications Specialist
With a masters in Forensic and Investigative Science, Cameron quickly got to grips with our product range, specialising in training and support. He's a keen hiker, photographer and self-described 'chicken sandwich enthusiast'.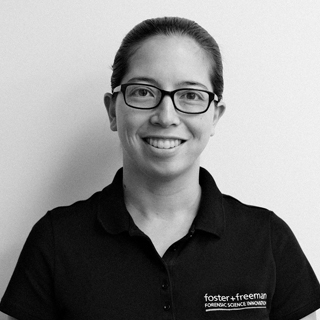 Allyce McWhorter
US Customer Support Lead

Allyce has been with us for 8 years, she holds a masters in Forensic and Investigative Science and now specialises in product training and service. A keen scuba diver, it may surprise you that her favourite film is Deep Blue Sea.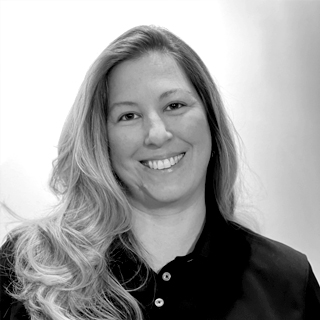 Erin Vinson
Applications Specialist
An experienced Crime Scene Investigator and Forensic Scientist, Erin holds a degree in Criminal Justice and a masters in Forensic Science. She joined us in January 2022 after working for the police for over 17 years. She loves photography, music and travel and enjoys a good "true crime" podcast!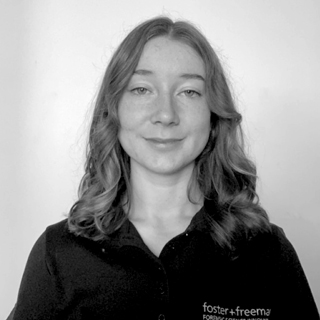 Kaitlyn Slezak
Applications Specialist
Kaitlyn received a Bachelor of Science degree in Forensic and Investigative Science from West Virginia University before joining foster+freeman USA. Outside of work she is a keen plant enthusiast and an amateur tattoo artist.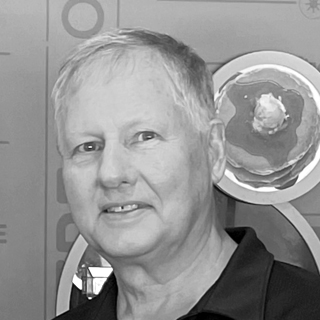 Bob Kelly
Field Service Engineer
Bob has just begun his 19th year at foster+freeman USA. Since completing his degree in Electrical Engineering and serving 4 years in the US Navy, Bob has worked as a System Test Engineer for US Government contractors in aerospace and sonar technology, as well as several years in electronic field service.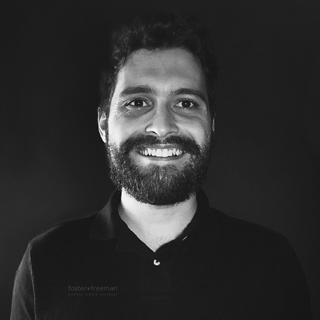 Jourdan Brunclik
Field Service Technician
Jourdan is from Northern Virginia, where he still resides. As a kid he always liked taking things apart, even if he wasn't supposed to! He loves solving problems and has always had an immense love for technology. With a background in IT, he now enjoys utilising his passion and experience to help our equipment continue to do its job!
Europe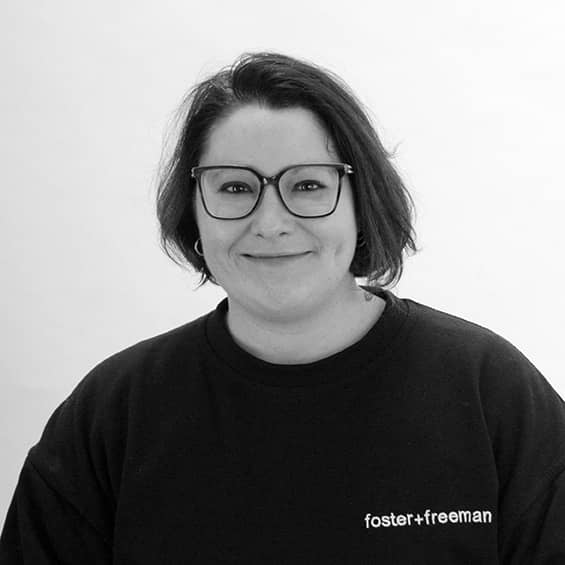 Ilaria De March
Applications Specialist
Ilaria gained a degree in Physics and a masters in Forensic Science before joining our European team. She has specialist knowledge in Forensic Interpretation, fingermarks, and footwear detection techniques. Ilaria loves to knit and her favourite book is La Petite Fadette, by George Sand.