VSC® / ESDA® / Foram®
Questioned Document Examination
Since the introduction of the ESDA in 1978 foster+freeman have been recognized as world leaders in the field of questioned document examination. foster+freeman systems can be found in airports, border crossings, immigration controls, banks and forensic laboratories worldwide.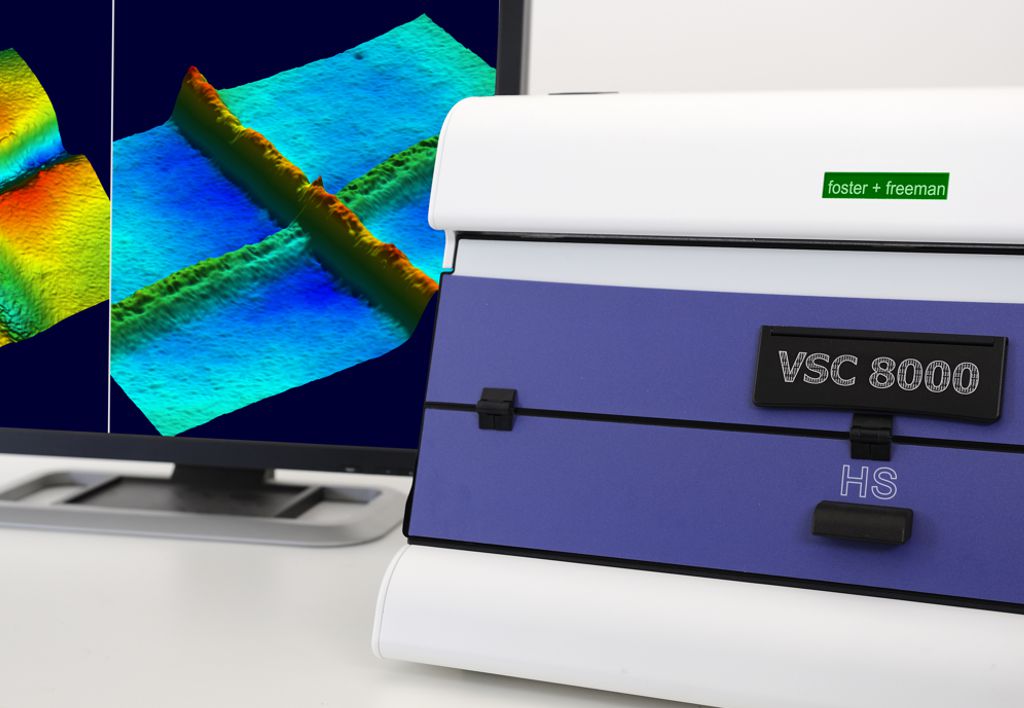 Document Examination Workstations
For over 30 years foster+freeman VSC workstations have been recognized as the premier range of imaging systems for the forensic-level examination of questioned documents.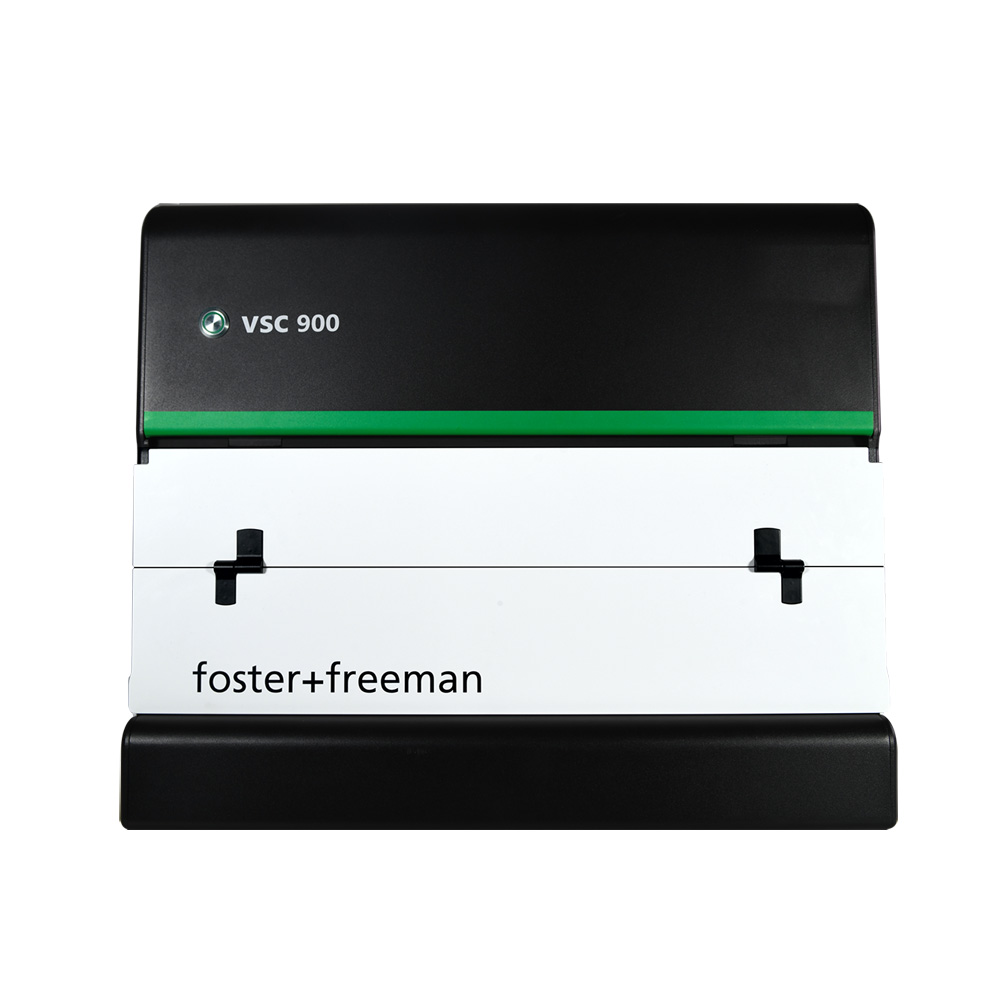 The first in a new generation of hybrid VSC document examination systems, the VSC 900 provides examiners with a comprehensive suite of traditional and advanced tools for the interrogation and verification of passports, ID cards, visas, residence permits, and other questioned documents.
2nd Line Document Examination
The second line of document examination requires users of varying levels of expertise to be able to quickly and easily detect and authenticate covert security features that cannot otherwise be discerned by the naked eye.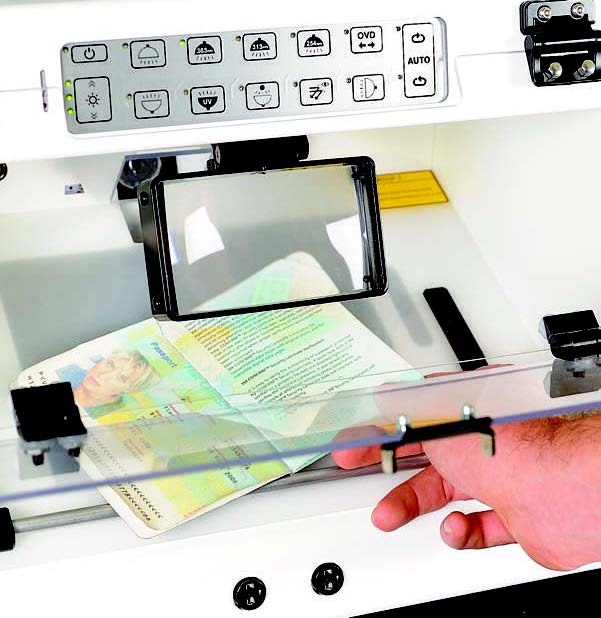 eye-D2 is a rugged, reliable solution for the frontline examination of travel and identity documents.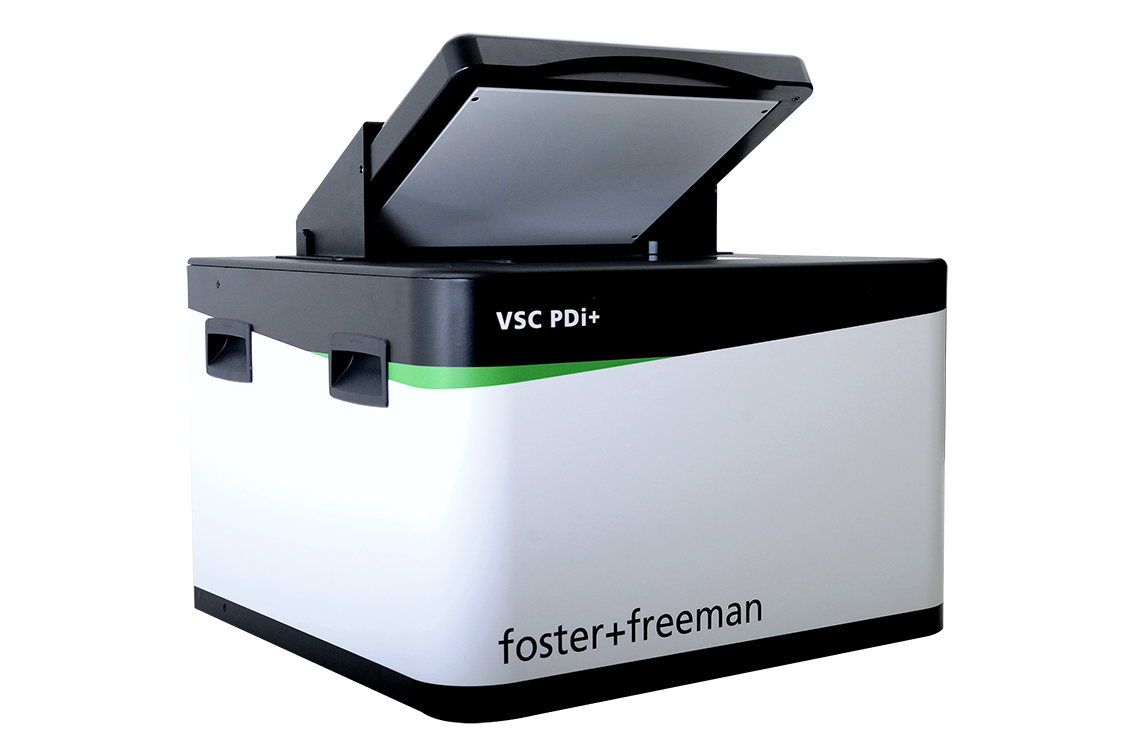 The VSC-PDi+ captures ultra-high-resolution images of documents under many light sources, storing them their with biometric data.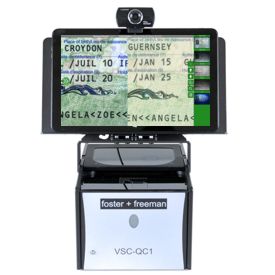 The VSC QC1+ is the ultimate crime scene search and capture tool combining multi-wavelength illumination with a UV-Vis-IR camera.
Advanced Document Analysis
Beyond the visual examination of documents and their security features, it is possible to probe deeper into the chemical makeup of a document and to reveal information about the origins and elemental composition of different paper and ink types and to reveal the latest generation of embedded microscopic security taggants.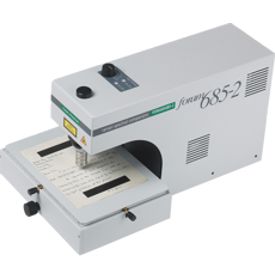 Our foram3 raman spectrometers specifically designed for the examination of forensic evidence. Capable of identifying trace evidence.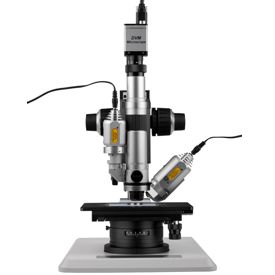 Using the foster+freeman DVM it is possible to detect and examine the latest generation of micro-taggants.
Reveal Indented Writing
The ESDA process was originally discovered by foster+freeman more than 35 years ago and resulted in the founding of the company. Used by police forces and document examiners worldwide, ESDA instruments remain the systems of choice for the chemical-free and completely non-destructive detection of indented writing.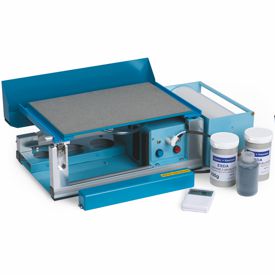 ESDA® works by creating an electrostatic image of indented writing, which is then visualized by the application of charge-sensitive toners. The sensitive imaging process reacts to sites of microscopic damage to fibres at the surface of a document, which have been created by abrasive interaction with overlying surfaces during the act of handwriting