foster+freeman recognised for achieving zero waste to landfill
foster+freeman have been recognised by Printwaste for achieving zero waste to landfill status at our UK headquarters throughout 2021.
As an environmentally conscious company we were extremely pleased to be recognised by our recycling provider, Printwaste, who are locally based in Cheltenham. The certificate recognises our commitment to ensuring we minimize our carbon footprint and any negative impact on our environment by not contributing to landfill waste. Furthermore, we were pleased to achieve a recycling rate of over 74%, with over 46,000 kilograms of waste recycled.
Printwaste themselves were this year recognised for their excellence, recieving the Paper Recycling Company of the Year award at the 2022 Awards for Excellence in Recycling and Waste Management.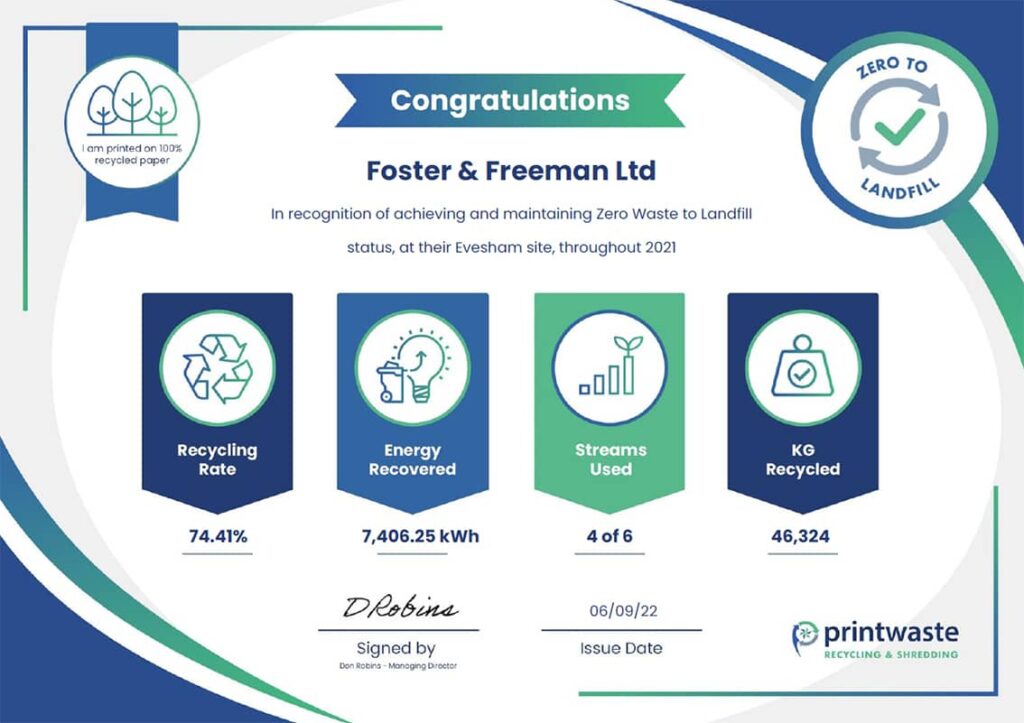 Committed to reducing waste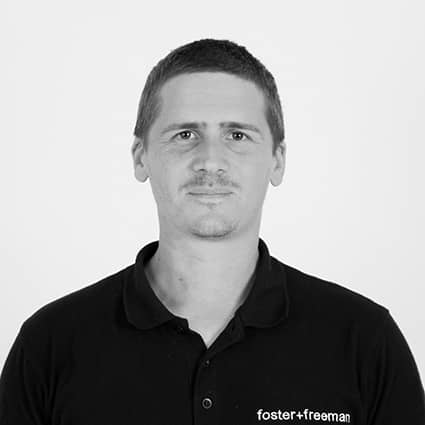 This award is of particular pride to Simon Upton, who became foster+freeman's Waste Champion following successful completion of his ISO14001 Auditors course.
As Waste Champion, Simon is responsible for all aspects of Waste Management within the organisation, including overseeing legislative requirements, contractor management, waste sustainability, waste processing and waste monitoring.
Our zero landfill status is part of a wider commitment to environmentally sound business and manufacturing practices, in accordance with ISO14001 certification (download certificate). You can learn more about our Commitment to Quality and accreditations here.