VSC

®

80/FS

Compact Forensic QDE Workstation: a Complete Solution to the Forensic Examination of Questioned Documents

An ideal instrument for the analysis and comparison of handwriting, signatures, photocopied and printed documents, banknotes, cheques and secure documents including passports, ID cards, driving licenses, and breeder documents, the VSC80/FS provides a comprehensive suite of examination facilities within a compact yet powerful workstation.
Technology that builds on 40-years of experience
The VSC80 combines the experience gained during 40-years as the industry leader, with cutting-edge optics, electronics, and microprocessor technology.
Designed to meet the demands of contemporary document examination, providing functions for the 'traditional' examination of papers and inks as well as for the detection and decoding of modern security printing techniques, the VSC80 provides a complete solution to today's questioned document examiner.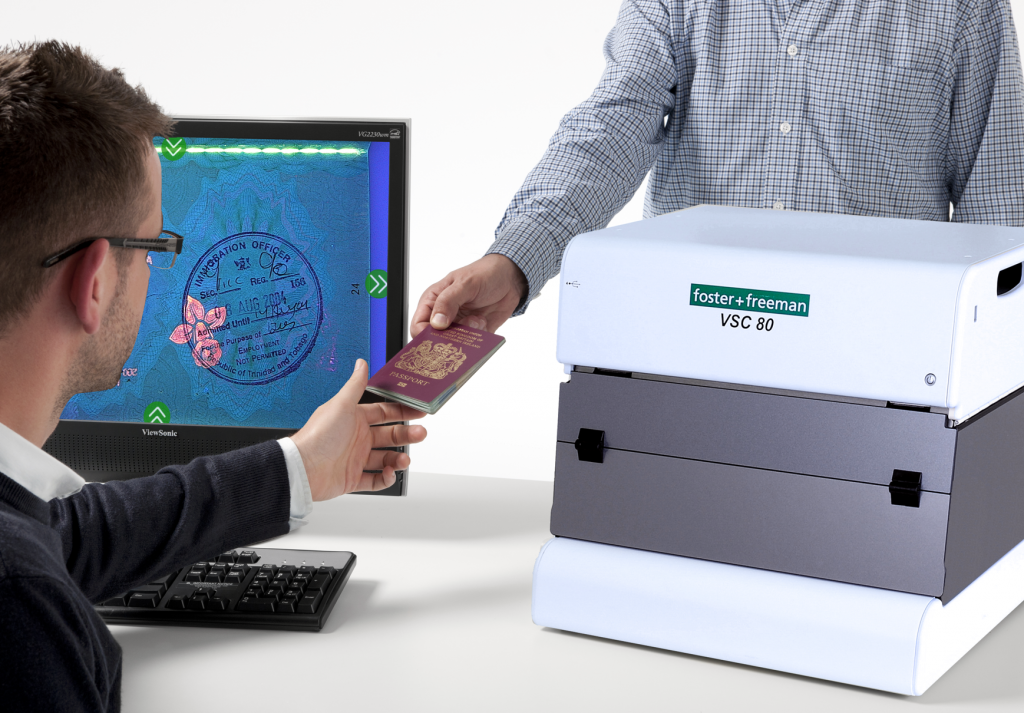 Fakes, Counterfeits & Frauds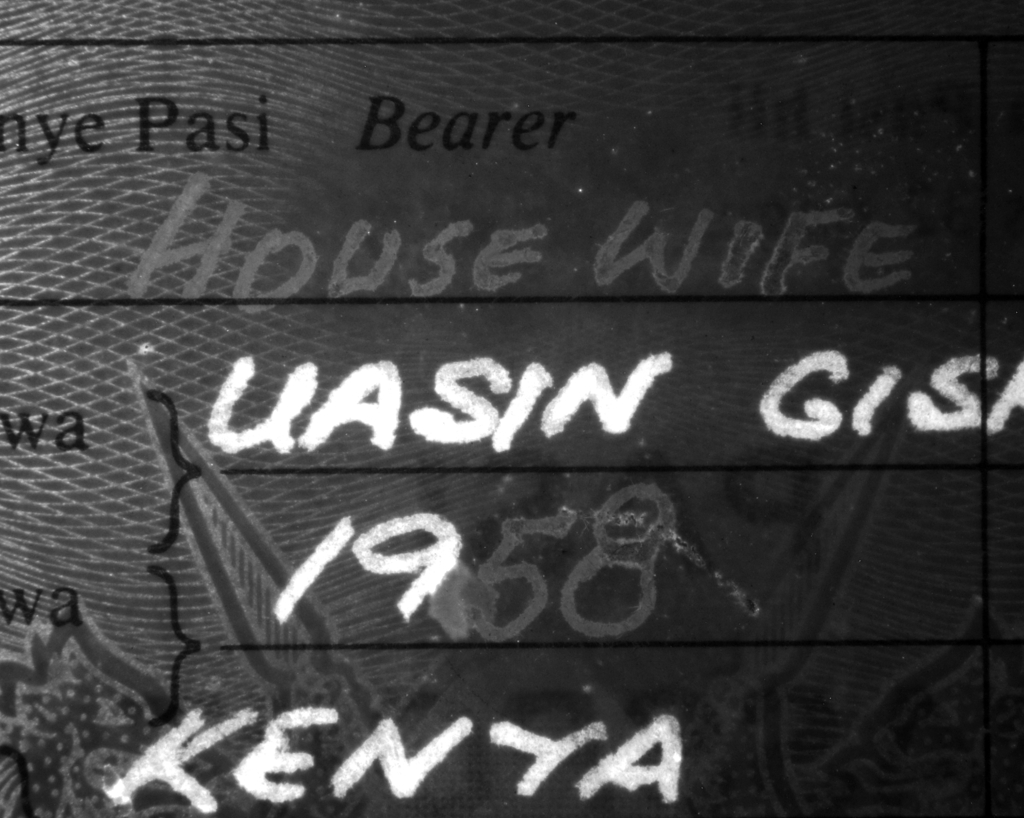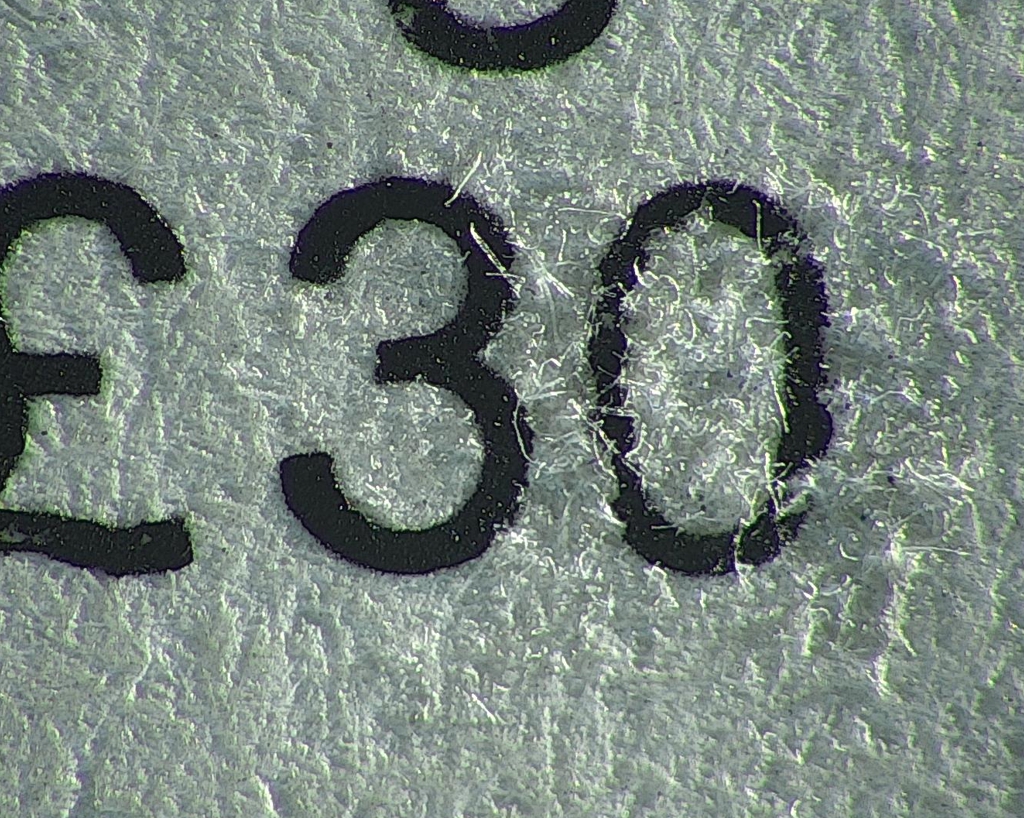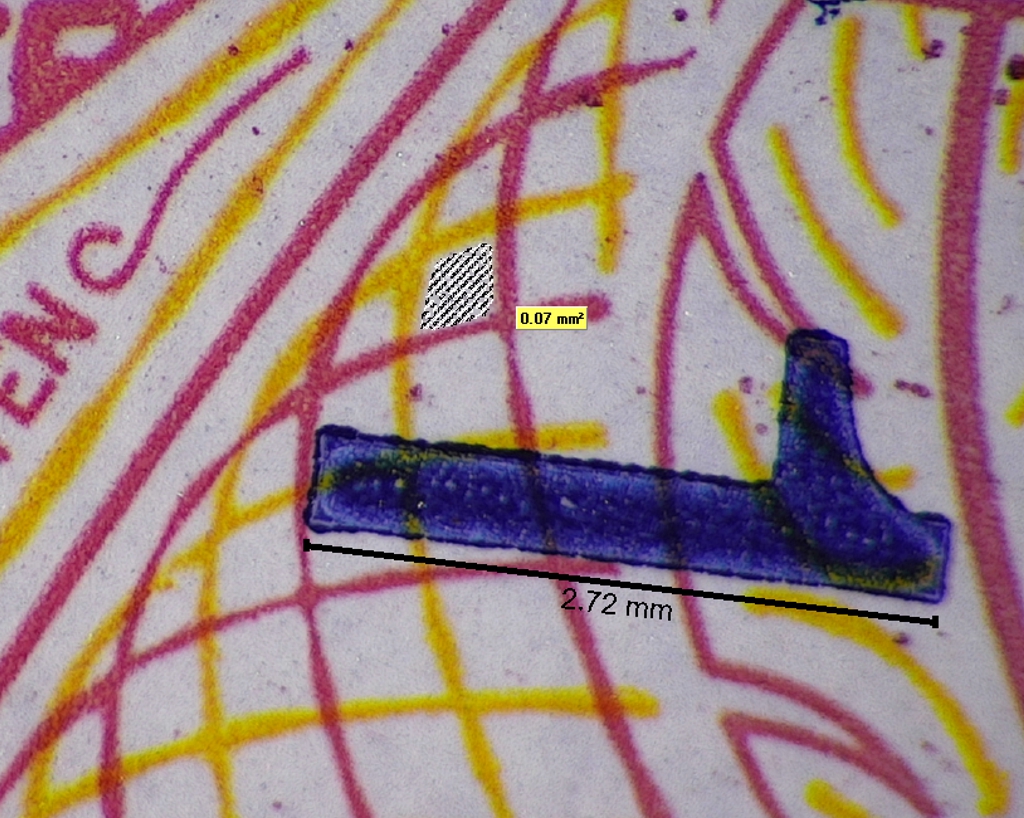 Document Security Features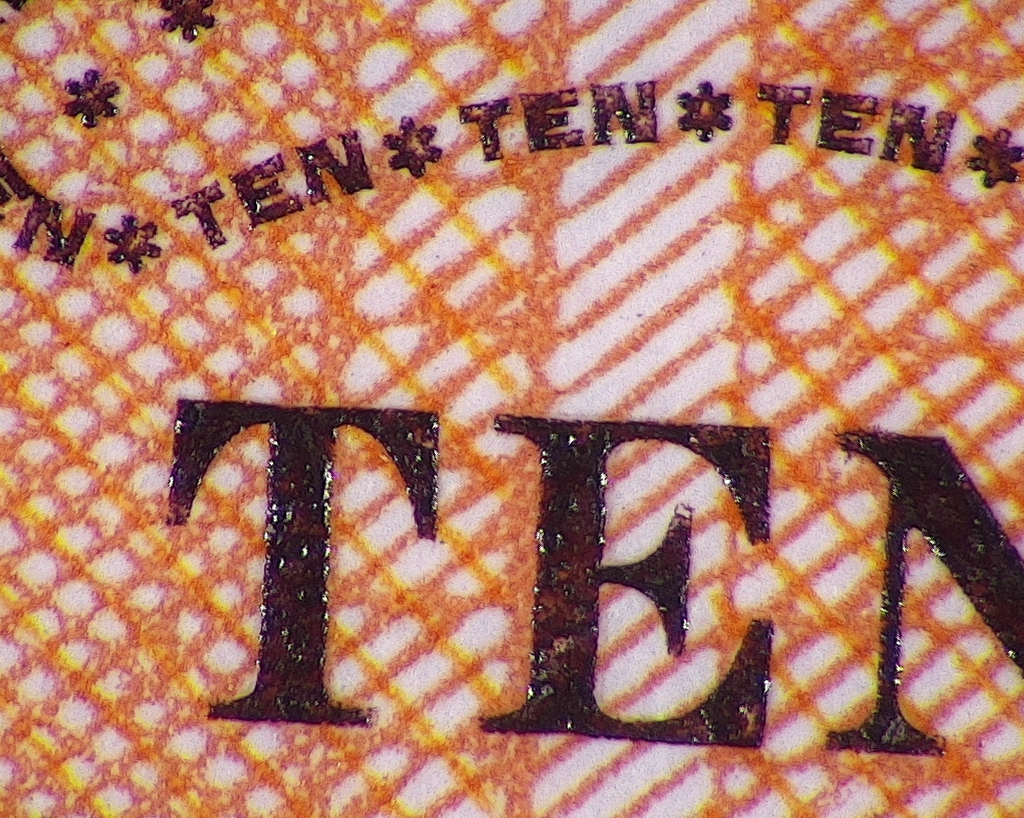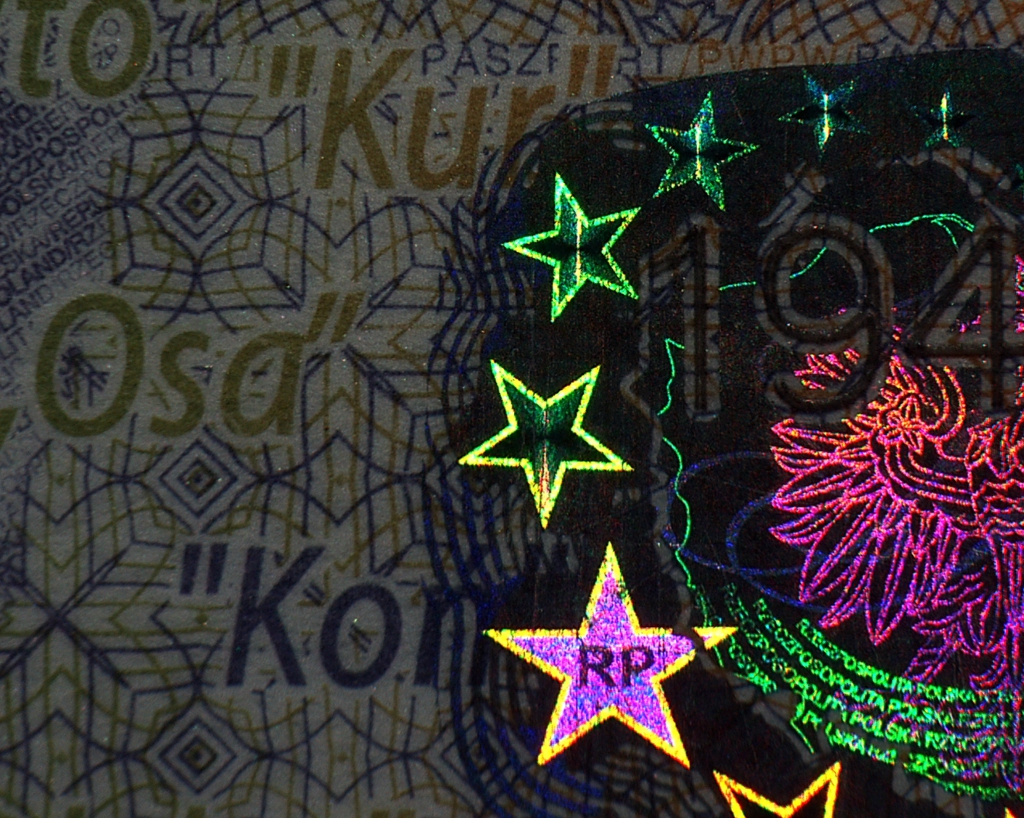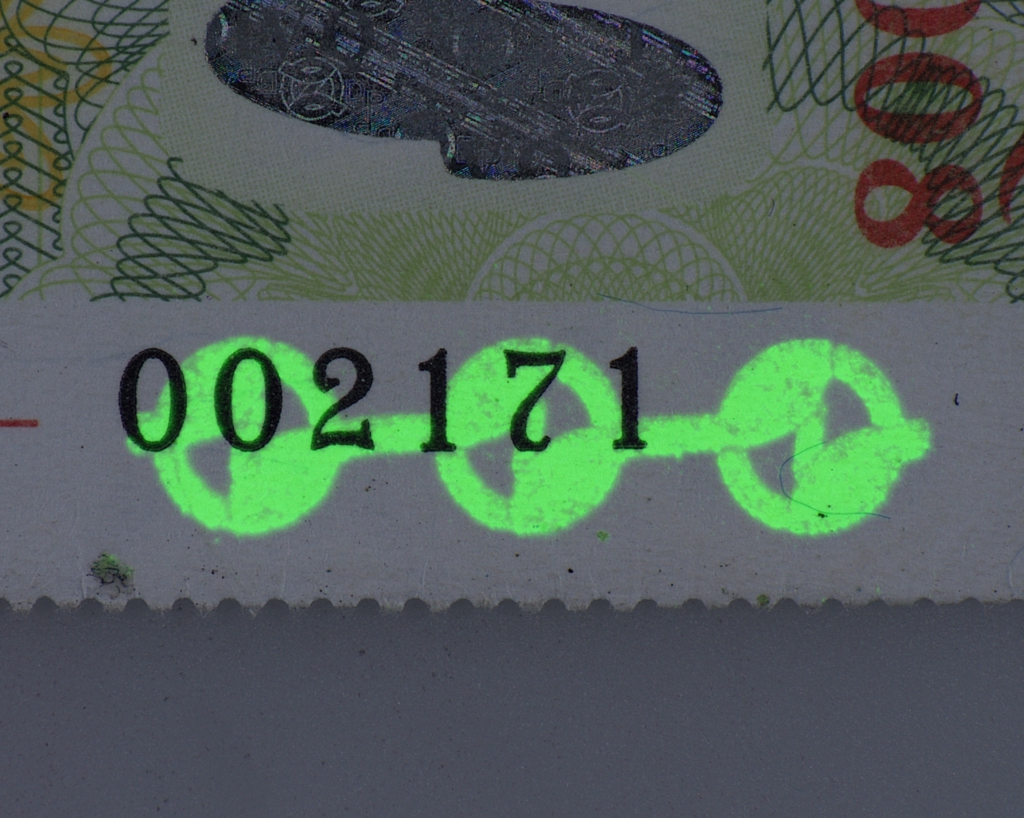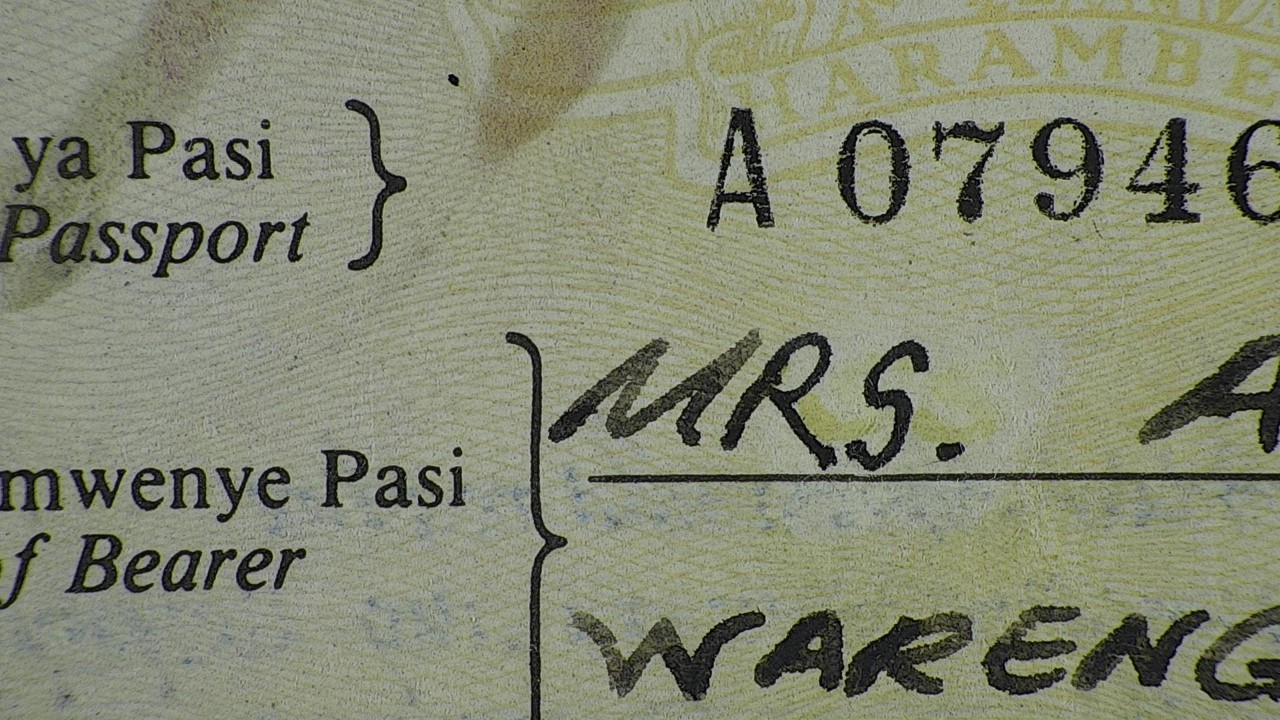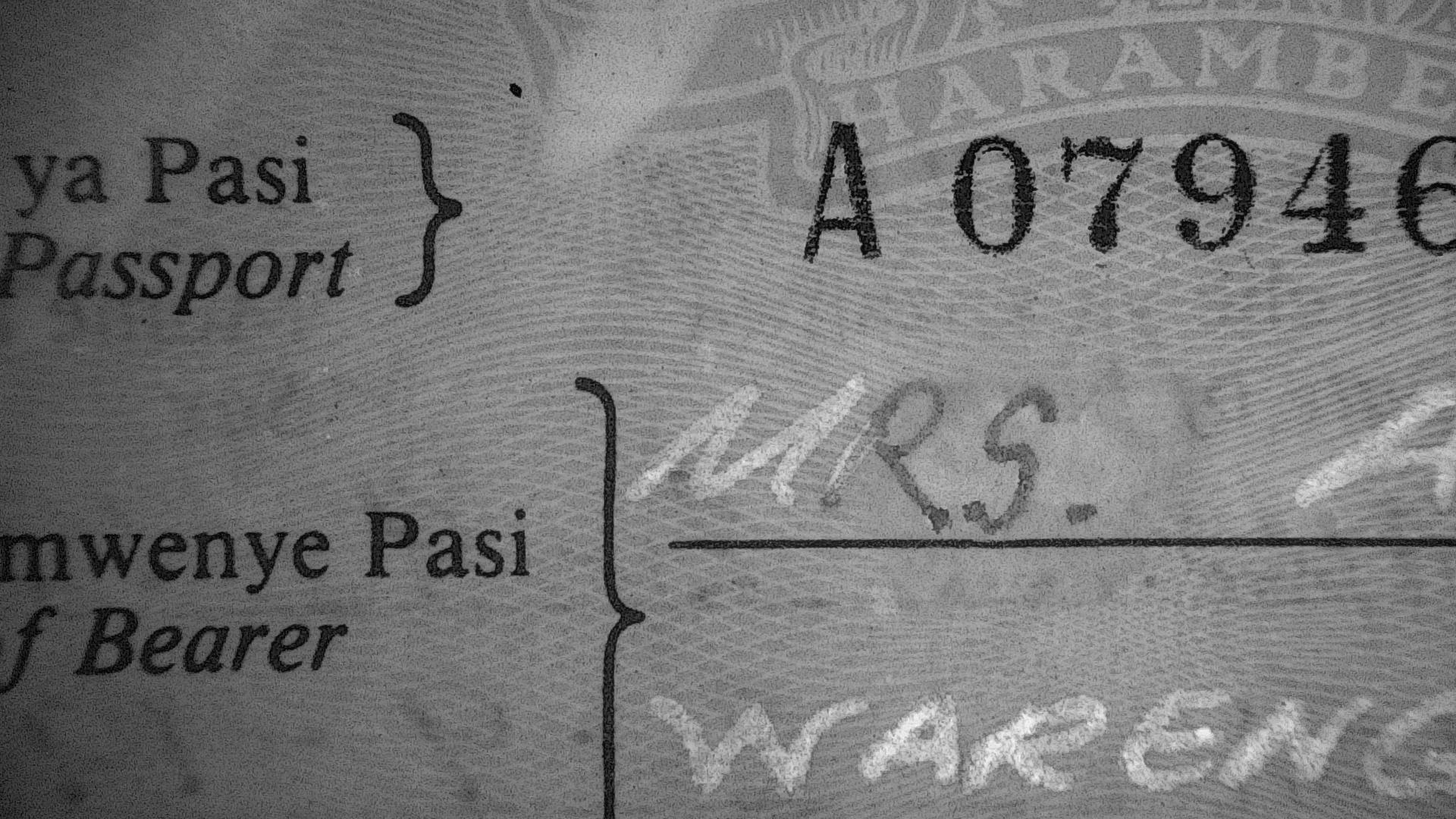 Multi-Spectral Document Imaging
First introduced by foster+freeman almost 40-years ago, multispectral UV-Vis-IR document examination exploits the fluorescent and reflective properties of papers and inks to reveal additions, alterations or erasures impossible to detect in the visible spectrum, even under high magnification.
Decode Hidden Data
On-board data decoders can detect and read 1D and 2D barcodes, ICAO encoded MRZ data, embedded IPI (Invisible Personal Information) and ICI (Invisible Constant Images) on passports and identity cards.
A choice of optional e-Passport Readers enable the examiner to capture and read RFID documents including e-Passports, eID or any other ICAO formatted eDocument.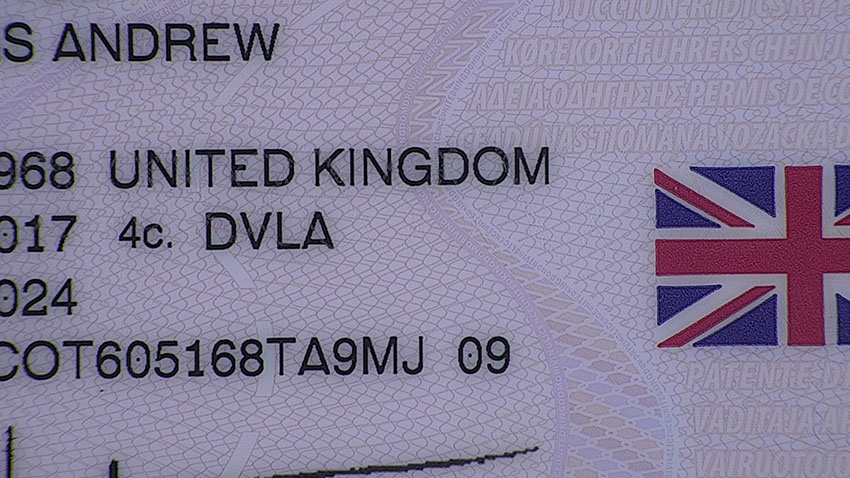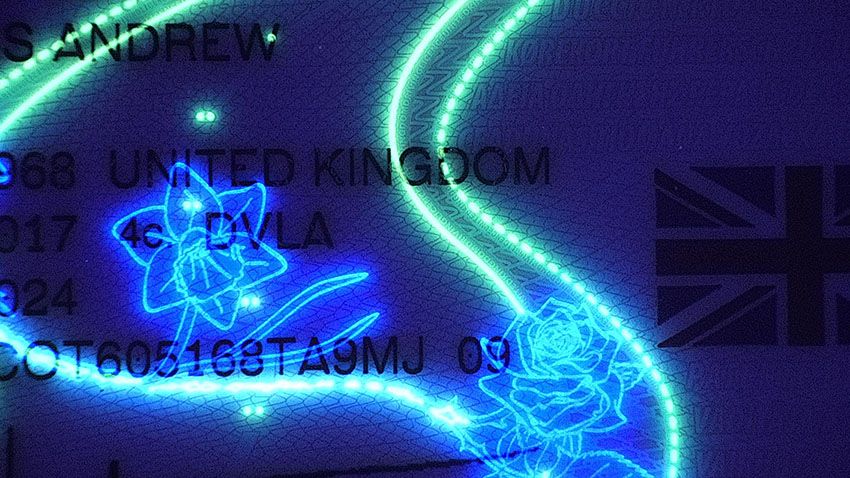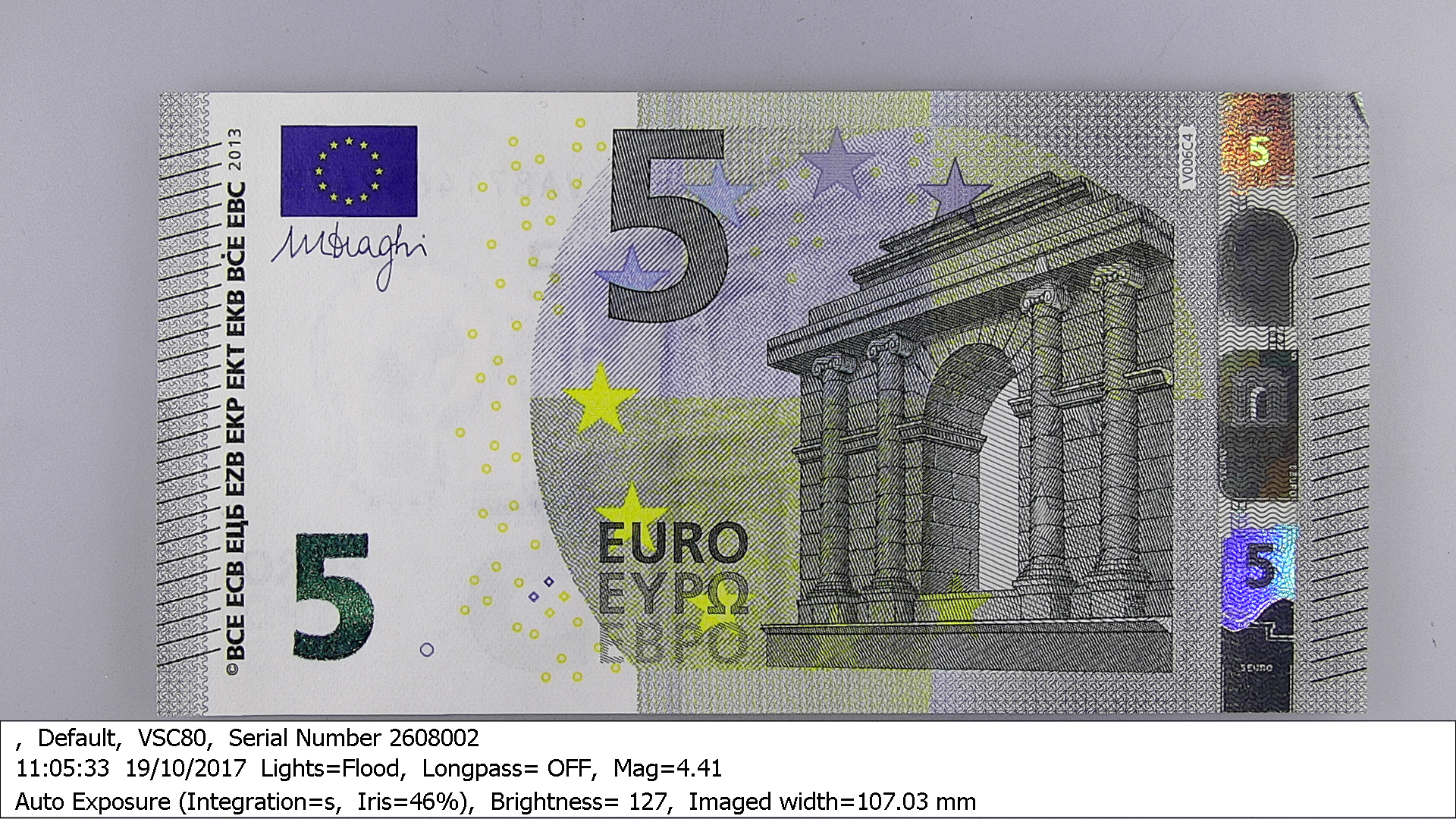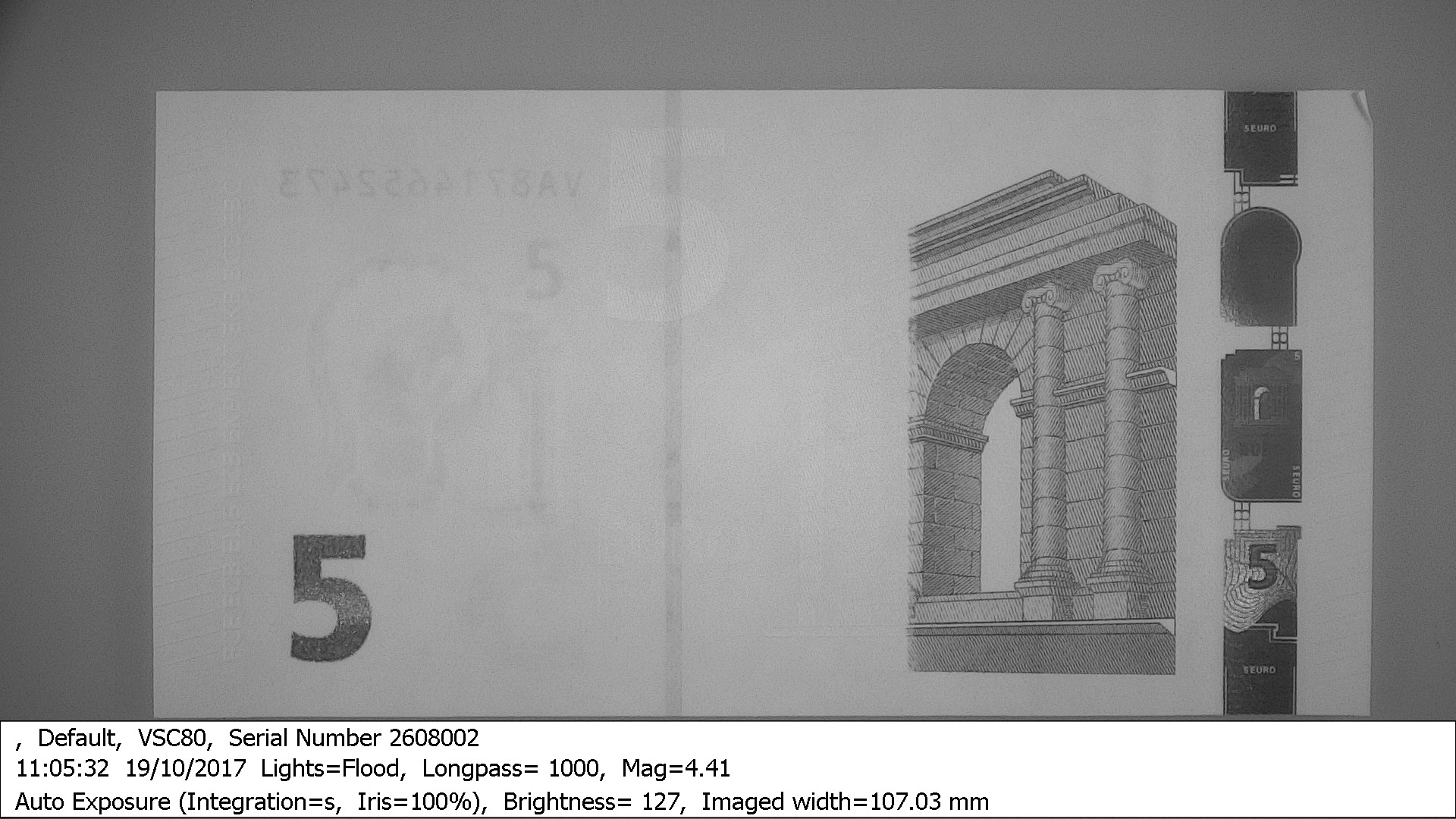 Visualise & Authenticate
The VSC®80 includes illumination modes suitable for the visualisation of all common UV fluorescent features as well as 3rd-level security features such as infrared anti-Stokes ink.
Multi-spectral UV-Vis-IR imaging stimulates a fluorescent response in the specialist inks and dyes which may then be observed using the corresponding imaging filter (automatically selected by the VSC®80).
The Versatile QDE Solution
A compact multi-spectral imaging system without compromise, the VSC80/FS has been designed to meet the wide-ranging demands of all document examiners including lab-based examiners involved in criminal/legal investigations, border security and immigration officers dealing with a high throughput of travel and identity documents, and also those involved in the development and manufacture of secure documents, banknotes, and document security features.
Beyond, traditional applications, the powerful examination tools within the VSC80/FS are also widely used by experts in a variety of industries including:
Sports card and collectible grading
Wildlife forensics
Arts and heritage conservation
Brand protection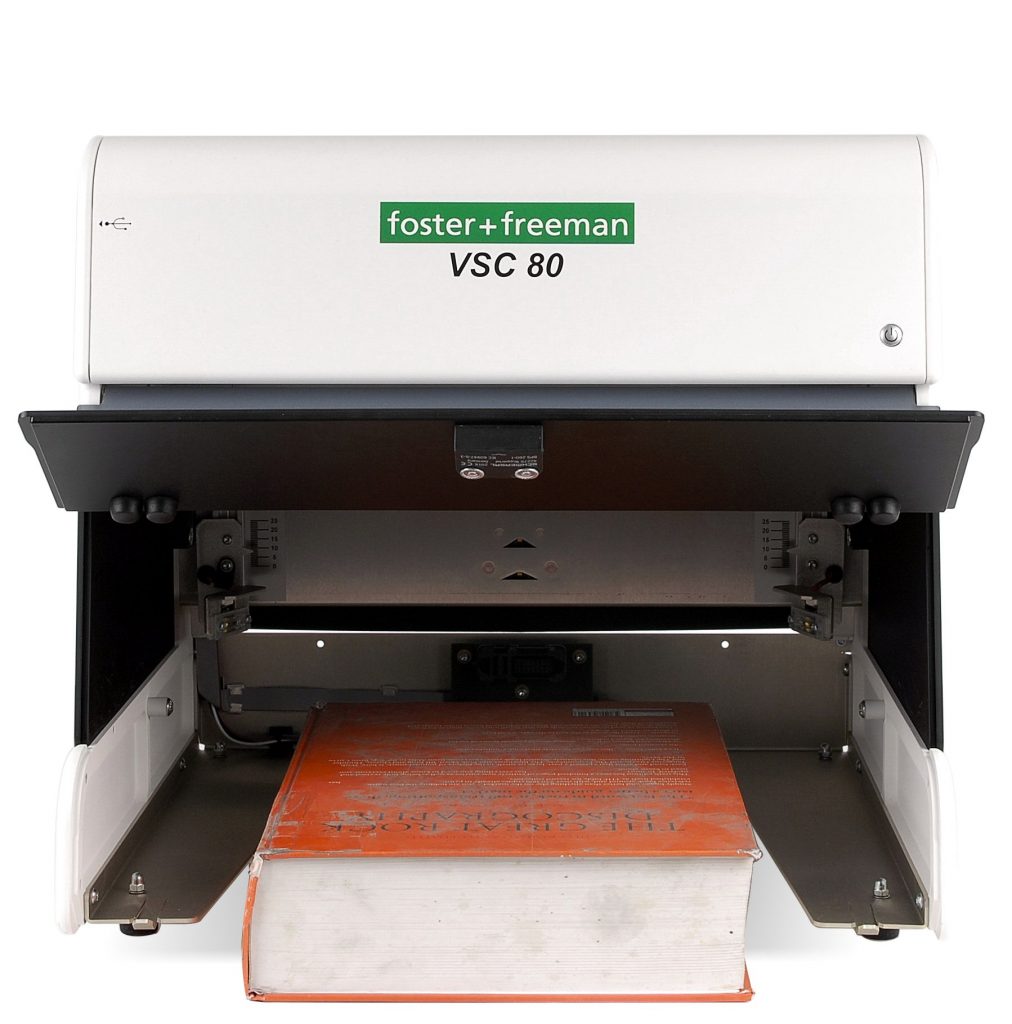 VSC

®

80i

Intelligent Touch Screen Workstation for Forensic-Level Examination of Travel and Identity Documents

Advanced forensic-level technology, operated via a simplified touchscreen interface, the VSC80i provides a complete solution to the examination of secure travel and identity documents including passports, ID cards, visas, entry permits, and drivers licences.
Examine and Authenticate Documents
Identify Fakes and Counterfeits
Decode MRZ, e-Chip and Embedded Data