Fingermark Detection & Imaging Technology Showcase 2022
Event Category:
November 21, 2022
–
November 25, 2022
You are invited to a new fingermark technology Workshop
FINGERMARKS 2022
Join us for a free to attend hands-on workshop & new technology training event


WHAT?
foster+freeman would like to invite you to join us at a one-day training event featuring notable guest speakers introducing the latest technologies and techniques being used to detect, develop and capture finger marks.
WHO?
Register for this event if you:
Are employed by a UK police force or forensic service provider.
Are involved in the analysis, comparison and evaluation. of friction-ridge detail recovered from crime scenes or in the laboratory.
Are responsible for forensic validation, accreditation and/or the development of best practice SOPs.
Are interested in using new technology to improve the detection, development and photographic capture of fingerprint evidence.
WHEN & WHERE?
The one-day workshops will take place at our UK headquarters in Evesham, UK, and will be be repeated throughout the week commencing November 21st 2022, allowing you to select a day that fits your schedule.
Guest Speakers
We are extremely excited to announce Robert Green, OBE, JP, MA, MSc, M.Litt, DMS, SFHEA, as our first guest speaker, covering the topic of evidence attribution.
Bob is currently Reader in Forensic Science within the School of Physical Sciences at the University of Kent and in 2021 was elected Vice President of the Chartered Society of Forensic Sciences. He lectures widely on the topic of forensic DNA profiling, advanced topics in forensics science across all years at the University. Over the years, he has written widely on a range of professional topics associated with the management, delivery and pedagogy aligned to forensic science. In 2021 he became a Senior Fellow of Higher Education Academy.
Prior to joining the University he worked with in Research and Service Development at the Forensic Science Service and latterly leading the Science and Technology Unit within the Police Standards Unit at the UK Home Office. Most notably he was responsible for initiating the Home Office work on performance improvements, using computer simulation to ensure the most effective business processes are adopted across the forensic science services.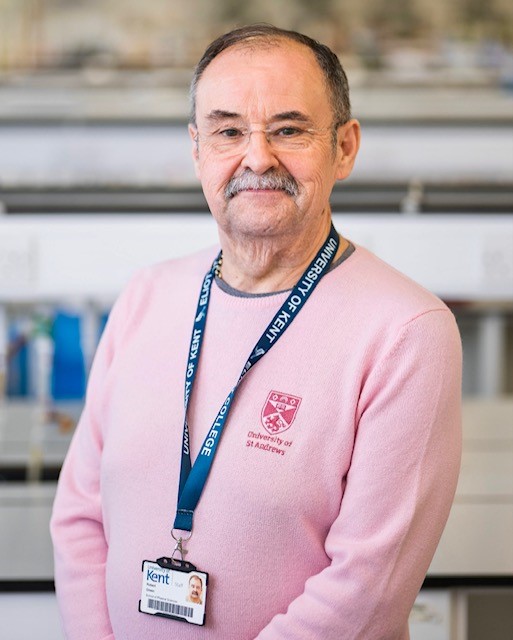 He is well known for developing and leading the national program of cold case rape investigation – Operation Advance as well as being a national and international speaker on the development of DNA and other biometric databases. Throughout his career he has managed a number of national and international projects namely, CCTV, street crime and homicide reduction initiatives in order to ensure the most effective use of technology both to combat crime.
He was made an OBE in the Queen's Birthday Honours list of 2008 for his services to forensic science. Over 35 years he has led a large number of consultancies both in the UK and abroad, dealing with science, technology, historical case review and how we maximise our business processes to get the best from the investment in science. He was admitted as a Fellow of the Chartered Society of Forensic Sciences in 2014.
Registration
This event is free to attend with strict limitations on group size.
Please register early to avoid disappointment.