CSU
Cylindrical Surface Un-wrapper for DCS and Crime-lite Imager
'Un-wrap' 2D images of fingerprints on 3D objects including bullets, pens, tools & syringes etc.
An innovative new accessory for use with the Crime-lite Imager and DCS fingerprint imaging systems, the Cylindrical Surface Un-wrapper (CSU) enables the forensic examiner to extract 2D images of fingerprints from a 3D cylindrical surface.
Using the CSU
to 'un-wrap' fingermarks
It is common for fingerprints to be found on curved or cylindrical surfaces. These surfaces may pose a significant challenge to the fingerprint photographer. The Cylindrical Surface Un-wrapper (CSU) is a plug-in accessory for DCS and Crime-lite Imager systems that enables the examiner to digitally un-wrap fingerprints.
In this short video demonstration, an item of superglue fumed evidence is loaded onto the CSU with fingerprints being un-wrapped and observed using the DCS 5 fingerprint imaging workstation.
Cigar Tube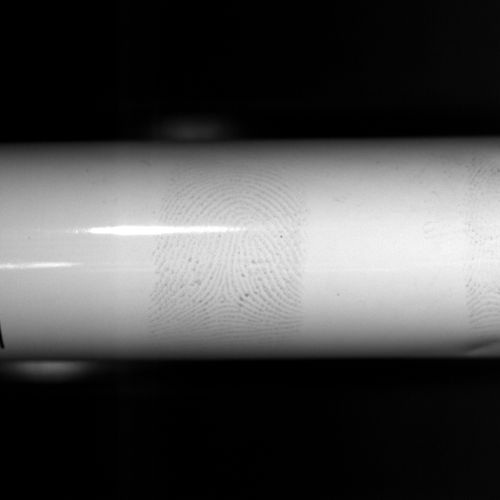 Applications
'un-wrapping' fingermarks
The foster+freeman CSU is a quick and easy solution to the problem of imaging fingermarks on narrow cylindrical items including bullets, pens, batteries, glass vials, bottles, syringes, hand tools and other similarly shaped objects.