VSC Microscopes
Combine the document examination capabilities of your VSC® with one of our selected microscopes to achieve the ideal interaction of multi-spectral imaging and advanced image processing with crystal clear imaging of fine details at high levels of magnification.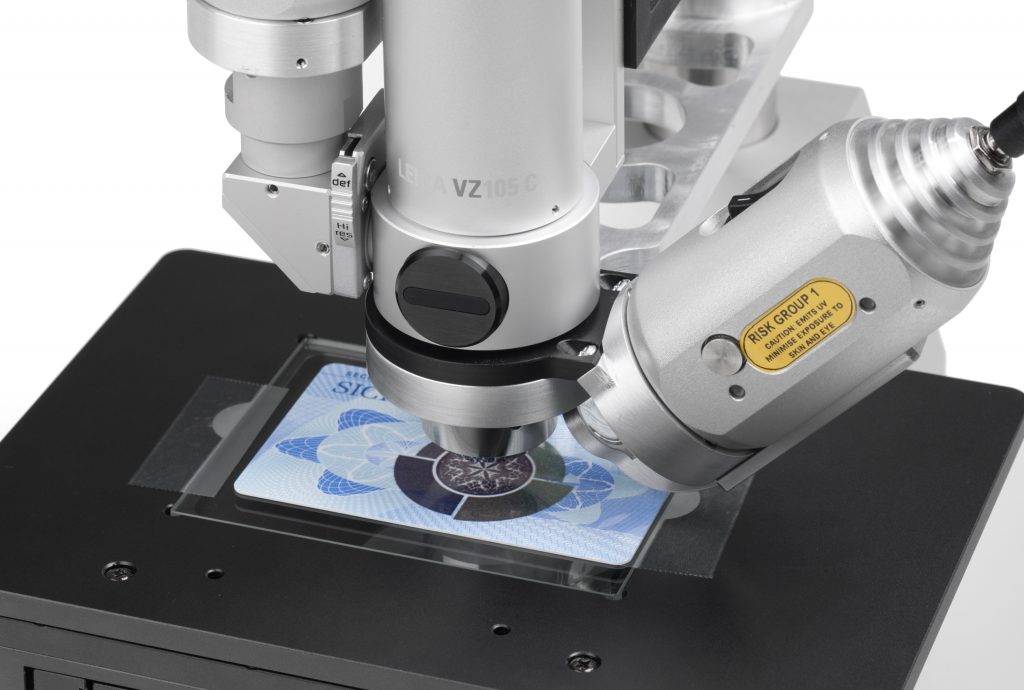 DVM Digital Video Microscope
Digital video microscope (DVM) for the examination of microscopic security taggants
Microscopic, traceable, and virtually indestructible; taggants are fast becoming an integral part of the high-security document printing process.
Using the foster+freeman DVM it is possible to detect and examine the latest generation of micro-taggants incorporated into inks and coatings on passports, ID cards, cheques, bank giros, travel tickets and other security documents.
Leica Microscopes
Widely recognized for optical precision and innovative technology, Leica Microsystems is one of the market leaders in microscopy: anywhere from stereo to digital microscopy and all the way up to super-resolution, as well as sample preparation solutions for electron microscopy. Users of Leica instruments can be found in many fields: life science research, throughout the manufacturing industry, surgical specializations, and in classrooms around the world.
Nikon Microscopes
Designed for laboratory use, Nikon microscopes serve a wide range of visual inspection applications in the fields of forensic science, document examination, genetics, histology and pathology.