Crime-lite® AUTO
Forensic imaging technology meets powerful multi-spectral illumination in this complete solution to the search, detection, and capture of evidence.
Investigators no longer need to carry a box full of light sources, a camera, filters, and multiple pairs of goggles, because the Crime-lite AUTO offers all this functionality in a single package.
Providing complete portability and ease of use for the operator, the Crime-lite AUTO is an essential tool for criminal investigators and first responders and includes all of the technology required to reveal evidence including body fluids (semen, saliva, urine, etc.); blood on dark fabrics; fingerprints; gunshot residues; and traces of physical evidence (glass, fibres, hairs, etc.).
Detect & Examine
Perform real-time visible, fluorescent, and infrared examinations, to quickly reveal the presence of evidence including:
Blood Semen Saliva Gunshot Residues Shoeprints DNA Fingerprints Bone & Tooth Bruising Drug Residues Hair Fibres and more…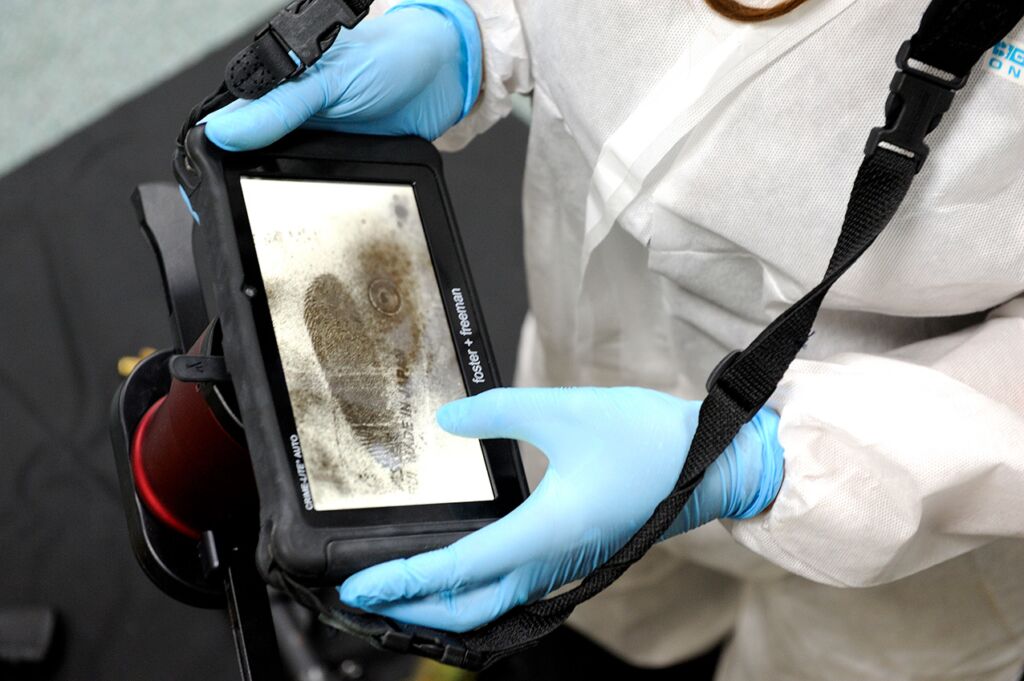 Capture & Share
Optimized for mobile use, to be operated by examiners in full CSI-PPE kit, the compact device further improves the evidence workflow and increases the efficiency of examinations, by allowing video and images to be stored internally or exported to an external device for immediate digital transfer to the forensic laboratory via the Crime-lite AUTO companion App.
Smart Filter Selection
Crime-lite AUTO automatically selects the corresponding fluorescence imaging filter to optimize evidence visualization. Full manual control of filter selection is also available.

The addition of Auto Focus Image Capture can further streamline your workflow and process evidence faster than ever before.