New Technology Examined at Finger Mark Development Meetings
Some of the UK's foremost experts on finger mark identification and enhancement were in attendance as foster+freeman hosted a 3-day seminar on new advances in fingerprint technology.
Hosted at our headquarters in Evesham, UK, this by-invitation-only three-day event gave forensic examiners from police laboratories across the UK a chance to learn about the latest techniques and technologies that are improving the quality of finger mark development.
Representatives from more than 45 different organisations including the Metropolitan Police; the East Midlands Serious and Organised Crime Unit (EMSOU); Merseyside Police; the National Crime Agency (NCA); and British Transport Police, were in attendance.
Attendees at the event were introduced to a new generation of fingerprint technologies and given the opportunity to see first hand the amount of research that goes into the development of our new and innovative products.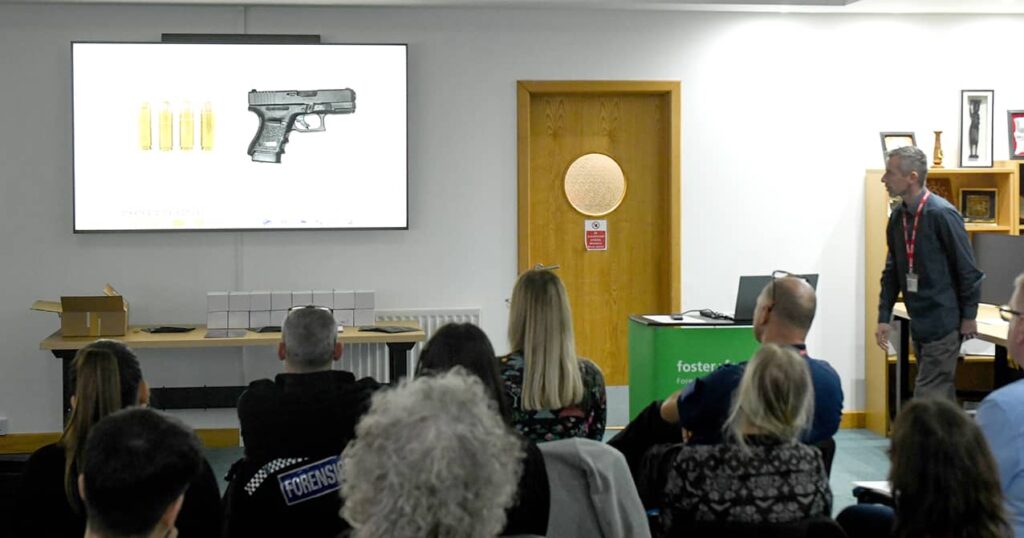 A reoccurring theme amongst the conference attendees was the need for continued investment in the UK's forensic science provision, from research being conducted by academia, through the product development and innovation being carried out by private organisations like foster+freeman, and ultimately at the sharp end of police forensic investigations.
Having sold products into more than 150 countries worldwide, foster+freeman is widely recognised as a global leader in the design and manufacture of innovative new forensic science instruments. Fans of television forensics may recognise the company's products from their regular appearances in shows including CSI and Silent Witness.
Guest speakers at the event included Bob Green OBE, Reader in Forensic Science within the School of Physical Sciences at the University of Kent and Vice President of the Chartered Society of Forensic Sciences, and Kenny Laing of the Scottish Police Authority Forensic Services.