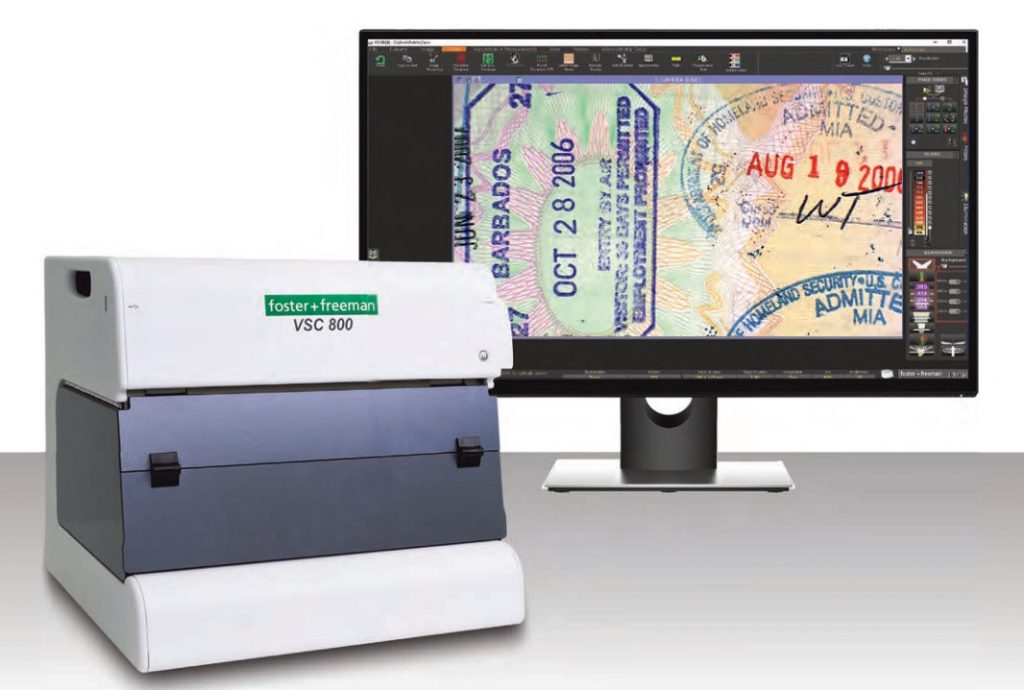 VSC® 800
Mid-Range High-Resolution Video Spectral Comparator
A compact and highly capable document imaging system, the new VSC®800 provides document examiners with extensive facilities for the verification of passports, visas and ID cards, and for the general examination of suspect or questioned documents.
Compact Workstation for the Forensic Examination of Documents
Forensic-Level Examination of All Documents
Perform the highest level of examination on handwritten and printed documents
Identify Counterfeits and Reveal Alterations
Detect evidence of tampering and differentiate between false and genuine documents
Authenticate all Levels of Security Feature
Reveal basic and advanced security marks
Decode e-Passport, MRZ and other embedded data
Produce Court-Ready Evidence and Reports
Full casework management
Include annotations and measurements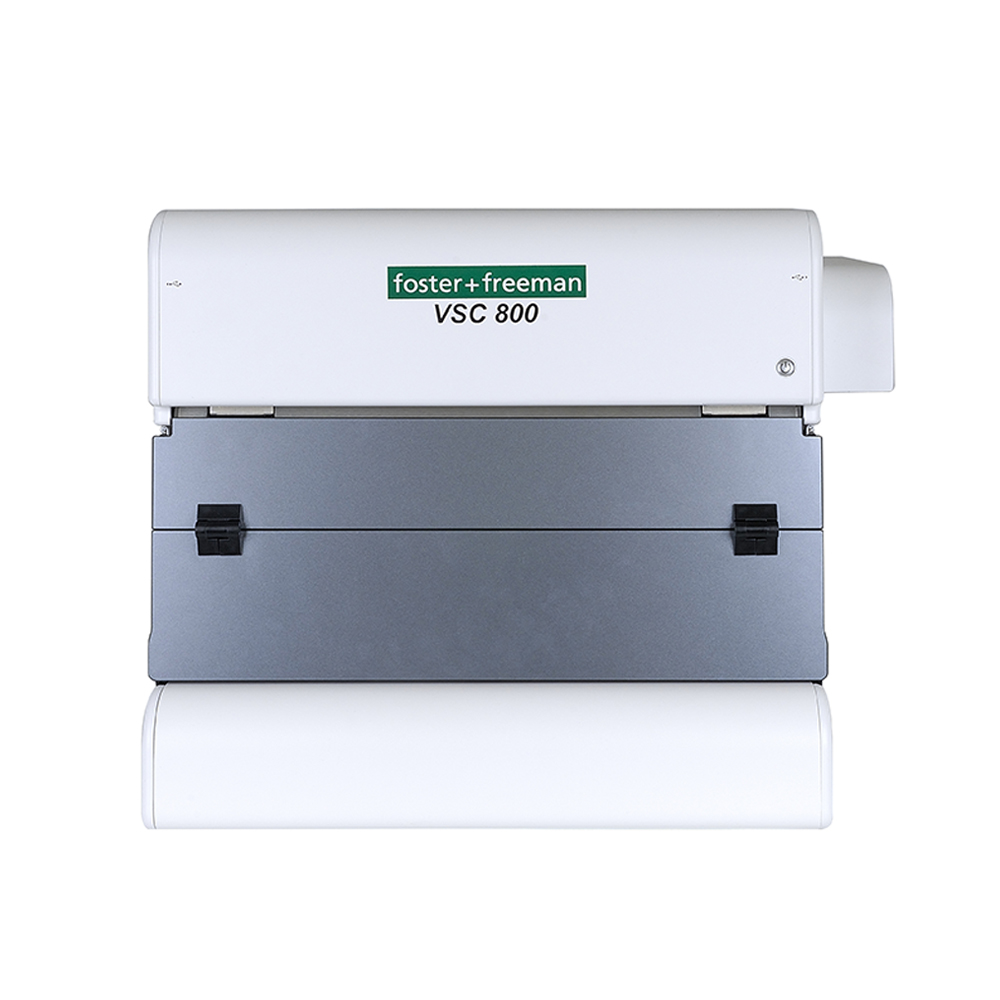 Examine and Authenticate
Passports ✔ Banknotes ✔ Identity Cards ✔ Cheques ✔ Residency Permits ✔ Certificates ✔ Drivers Licences ✔ Travel & Lottery Tickets ✔ Breeder Documents ✔ Handwriting & Signatures ✔
Detect and Reveal
Fakes & Counterfeits ✔ Alterations ✔ Evidence of Tampering ✔ Photo Substitution ✔ Fluent Forgery ✔
Visualise and Verify
UV Activated Inks ✔ Anti-Stokes Inks ✔ OVDs & Holograms ✔ Embedded Data ✔ ICAO Coded Data ✔
For the forensic document examiner
Analysis techniques for the forensic interrogation of documents
Suitable for the most demanding of document examinations, the VSC®800 provides examiners with a full suite of analysis techniques from the basic, UV-Vis-IR imaging modes, to the most advanced, microspectrophotometry and phosphorescent decay imaging etc.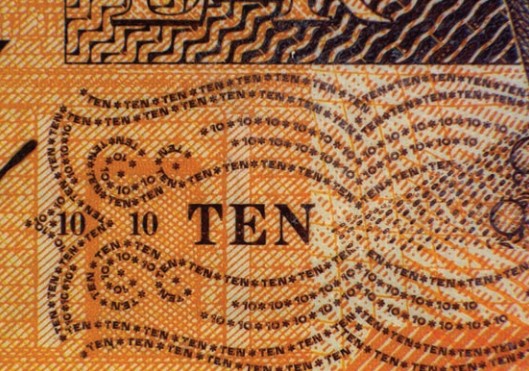 Image: A UK banknote is examined under high magnification
4K UltraHD Imaging
Examine crystal-clear images of documents captured via the VSC®800 5MP colour/IR sensitive camera and reproduced in unprecedented detail on a 32" 4K monitor.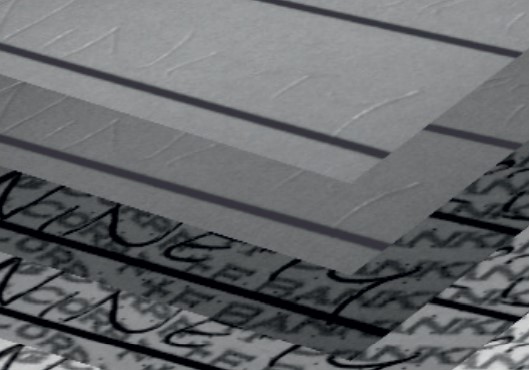 Image: Representation of a multi-spectral fluorescence data cube
Advanced Colour Analysis
Perform advanced forensic analysis of a document by recording absolute light measurements at each point in an image to create Multi-spectral Fluorescence and Multi-spectral Absorption image data cubes.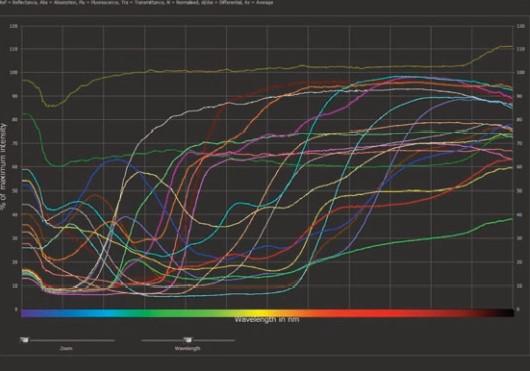 Image: Spectral data is captured and displayed on-screen
Optional Spectrometer Module
An optional accessory, the VSC®800 Spectrometer Module captures absorption, reflectance, and transmitted spectra in real time with results displayed on-screen in a simple graphical format enabling the examiner to identify differences in ink and paper formulations.
Multi-spectral Illumination
Exploit the fluorescent and reflective properties of papers and inks to reveal additions, alterations or erasures that would be impossible to detect in the visible spectrum.
High Magnification
Inspect documents at up to x130 zoom magnification to assess the print quality of documents and detect minute imperfections or evidence of tampering.
Extended Field of View
By removing the transmitted light base, it is possible to increase the VSC®800 observable area for the examination of larger objects such as books, ornaments, artworks etc.
Digital Image Analysis
Use the VSC®Suite software to boost the appearance of weak or faded print, sharpen images, remove background colours, and discriminate between closely related colours.
For the travel and identity document examiner
Examine and authenticate passports, ID cards, visas, and drivers licences
Ideally suited to second line of document examination, the VSC®800 enables examiners to authenticate identity documents, including passports, ID cards, visas, and drivers licences, and to detect counterfeit and falsified documents through the examination of optical and embedded security features and by revealing evidence of alterations and tampering.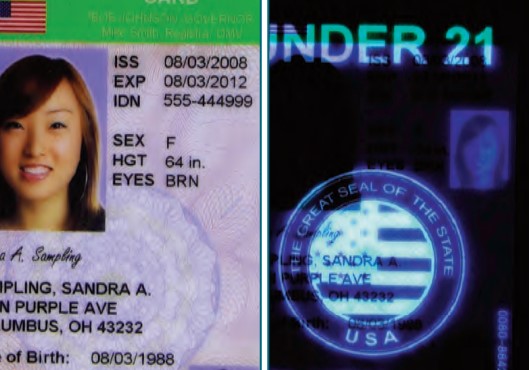 Image: UV examination reveals hidden features on a US ID card
Examine Security Inks
and Dyes
Examine commonplace and specialist document security features, including inks and dyes, using narrowband illumination to stimulate fluorescence and 'activate' the feature.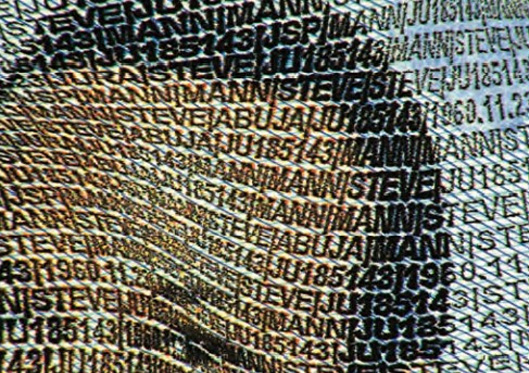 Image: Decoding the JURA LetterScreen++ security feature
Detect and Decode
E-Passport Data
Interrogate and authenticate biometric passports and digital documents by decoding data embedded within eChips, 1D and 2D barcodes, ICAO encoded Machine Readable Zones (MRZ), Invisible Personal Information (IPI), Invisible Constant Images (ICI), and other encoded data including LetterScreen++.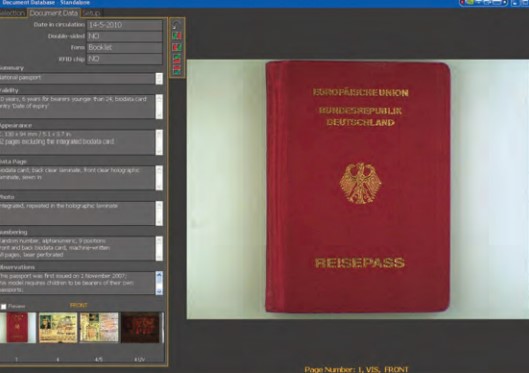 Image: Exploring the Keesing Identity Document Database
Genuine Document
Reference Images
Verify the authenticity of documents under investigation against up-to-date information and images of thousands of passports, ID cards, driving licences, visas and banknotes from countries around the world by subscribing to regularly updated reference databases.
Reveal Alterations and Tampering
Use a combination of zoom magnification and UV-Vis-IR illumination to detect evidence of tampering including data alterations, erasures, photo and page substitution etc.
Automated Examinations
For bulk processing of similar documents, the examiner may pre-select examination settings to be automatically performed by the VSC®800, with results displayed as thumbnails and stored together with examination settings.
Reveal 3rd Level Security Features
Visualise advanced '3rd-Level' security features including anti-Stokes IR fluorescent inks, optically variable inks, ghost images, and phosphorescent UV decay
View OVDs, Holograms & Kinegrams
Examine the movement and color changes of Optically Variable Devices using a 21-LED array capable of vertical and horizontal scanning.